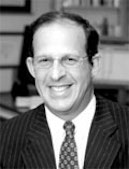 Peter J. Altman
President
Peter is the founder, and President of Altman Investment Management, LLC and also the firm's Chief Investment Officer. He launched his investment firm in 2001 as a Registered Investment Advisor based in Princeton, New Jersey. The firm focuses on the assets of pension and endowment funds, as well as high net-worth individual portfolios.
Peter began his career in 1979 as a securities analyst for Martin Simpson & Co., a Wall Street broker dealer in New York City specializing in technology companies. He expanded his field of expertise by joining Hammershlag Kempner & Co. in New York in 1981 publishing on telecommunications equipment, oil service and pharmaceutical companies. In late 1982, he joined Merrill Lynch Asset Management's (MLAM) investment counseling division in New York City with both research and portfolio management responsibility for individual and pension clients. Working directly with MLAM's Chief Investment Officer, he helped to develop their multifactor valuation screen. As a Vice President, he held a permanent position on the US Stock Selection Committee and in 1984 co-chaired the International Investment Policy Committee for Merrill Lynch International Capital Management Co. LTD.
In 1985, he joined Morgan Stanley & Co.'s International Research Department in New York as a Country Analyst covering Western European companies, with a heavy emphasis on investment banking opportunities.
Peter returned to Merrill Lynch Asset Management as a Senior Portfolio Manager and in 1995 he was awarded the title of Director. In addition he served as a member of the Management Advisory Committee and held the position as Group Leader and Investment Officer for Private Portfolio Group Direct (PPG Direct), a team of portfolio managers within the private account business, with assets over $1.0 billion. Additionally he assumed the investment responsibility in 1995 for MLAM's Taxable Fixed as well as the Value Equity products in Merrill Lynch's Consults program. By early 1999, he earned the title of First Vice President.
Peter received his BA degree from Hobart College. He is a member of the New York Society of Security Analysts and the Association for Investment Management and Research.