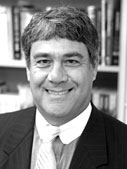 Jeffrey Baumann
Managing Director
Jeffrey's career in the investment and financial service business spans a period of over 27 years. In January 2003, Jeffrey joined Altman Investment Management LLC, (AIM, LLC) a Registered Investment Advisor, as Managing Director. Jeffrey's primary responsibility includes managing fixed income portfolios for taxable and tax-exempt clients, serving both private and institutional markets.
Prior to joining AIM, LLC , Jeffrey was a Director and Portfolio Manager at Merrill Lynch Investment Management, responsible for the direct trading of fixed income portfolios with the institutional markets. As a senior portfolio manager, he handled over $1.0 billion in managed assets, as well as participated in setting investment policy. Many of the portfolios, because of their size and scope, were specifically customized in accordance with the client's requirements.
Before Merrill Lynch he was a Vice President and portfolio manager at National Westminster Bank. Jeffrey also served as an officer in the trust department at Bankers Trust Company which included portfolio management for trust and corporate portfolios.
Jeffrey received his finance degree from Florida International University.